// Written by
Jordan Morgan
// Sep 21st, 2023 // Read it in about 1 minutes // RE: The Indie Dev Diaries
Ahhh, that warm, fuzzy and panicking feeling that only a launch can give you. It feels good to be back, baby 😎. Since annoucning Elite Hoops, I've been hard at work at what I've been terming a "Pre Launch, Launch". I thought I'd share what exactly that is, and why I'm doing it.
First off, during this sabbatical time, I've been spending the first few weeks getting the book series done. That's paid dividends, as I've done nearly a year's worth of planned work in three weeks. During that time, though, I wanted to at least announce Elite Hoops, and get the ball rolling.
Since I knew I wouldn't have much time (I plan to get the proper launch in a few weeks), but I did have a few weeks - I came up with a gameplan:
Get a website up.
Capture emails.
Literally, that's it. If I could at least gather 100, cold-call emails from coaches who were interested - I figured that would be a win. That would be my pre launch, launch.
So, I got to it and did my annual front end development task.
I love overthinking websites, and the typical result is that I spend about a month on them. I made the Elite Hoops one in two days, a massive achievement for me. I could go on about the art of time boxing yourself, but that's all it was. I knew it wouldn't be a long, expansive page. It would simply have a hero tagline, and a box to sign up for a mailing list. If they scrolled down, it would list some features.
That's almost exactly how it went down, all wrapped up in a jiffy thanks to Tailwind CSS and Netlify: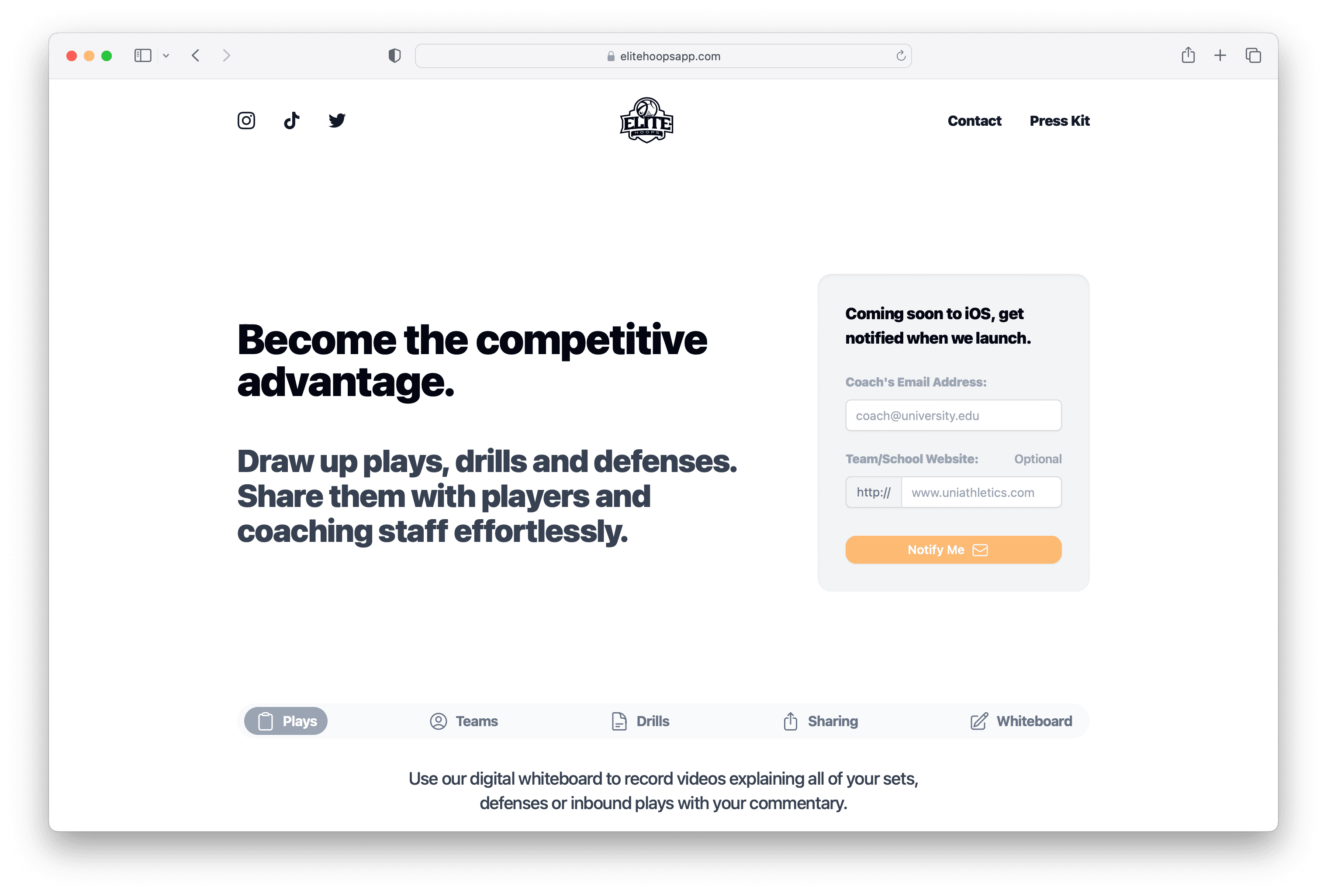 And herein lies my not-so-secret sauce to achieve my pre launch, launch goals. A pretty good website with a purpose (email sign ups) paird up with a pretty good Instagram reel that links to it.
I made a somewhat compelling teaser video of the app, about 12 seconds long (and yes, I bought another Rotato license for like the third time). But, I avoided having to buy ScreenFlow once more (i.e., I lost email access to my old Dreaming In Binary accounts with the licenses) because I found an unexpected alternative.
With iPad apps on the mac, I figured there must be at least one I could use. And I found one: CapCut on macOS. I don't think it's the iPad running on Mac dance, perhaps it's Catalyst? Or native? Who cares.
Like, it's great!? I cut up the rest of the video in there, and it was so easy to add titles, transitions and even music: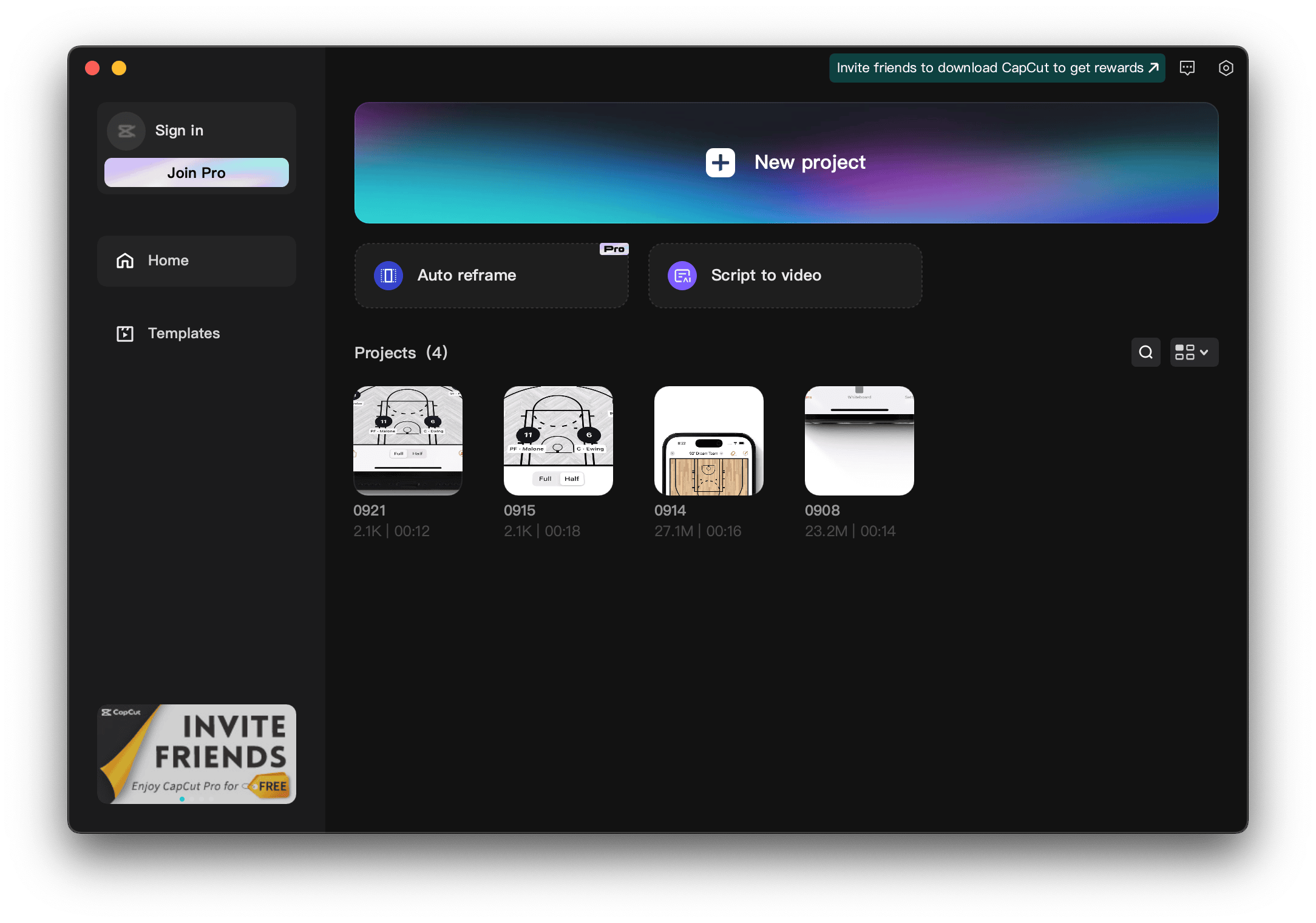 Yes, there are some ads and upsells - but hot dang, it does everything I used ScreenFlow for. Not only that, it does it just as good or better! Once I had that, I plopped it on Instagram, boosted the post for about $80 bucks…and, it seems to have worked:
Over 200 coaches have joined the mailing list.
Several emails from coaches asking for more details.
And of those, several colleges, High Schools and travel clubs. My target market ❤️.
So, that's my pre launch, launch. So far, so good. But of course, there's always more to do: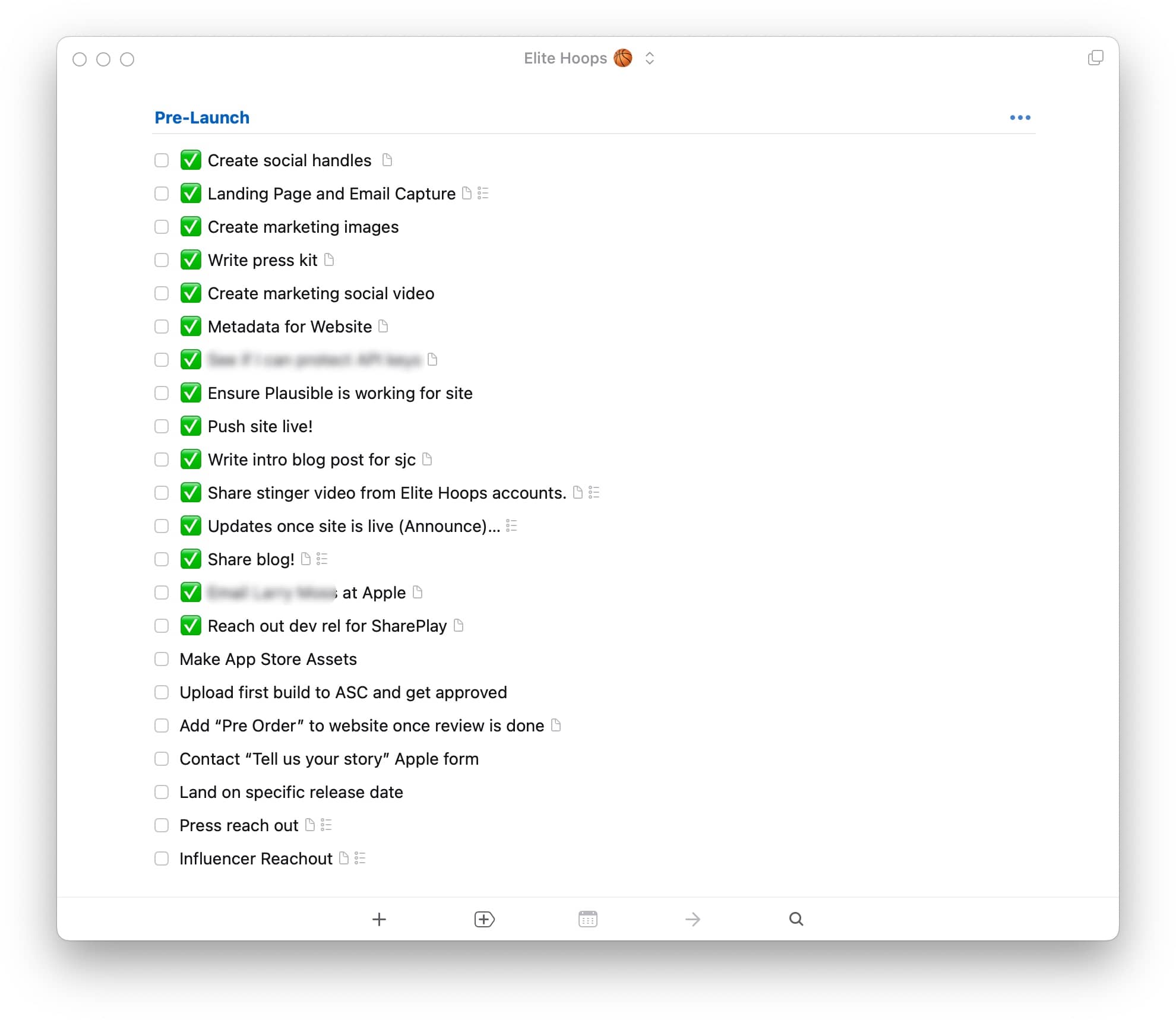 Until next time ✌️.